A series of speed date for Single Baptised Christians seeking to connect with someone this February 2022. "Let's Date" is for Seventh-day Adventists as well as non-Adventists. But there will be different segments for both options mentioned as well as for country.
The duration is 1 hour.
Registration options will be for Jamaica, Canada & USA, and the UK.
The dates are February 6th and 13th, 2022, at their respective times, based on country.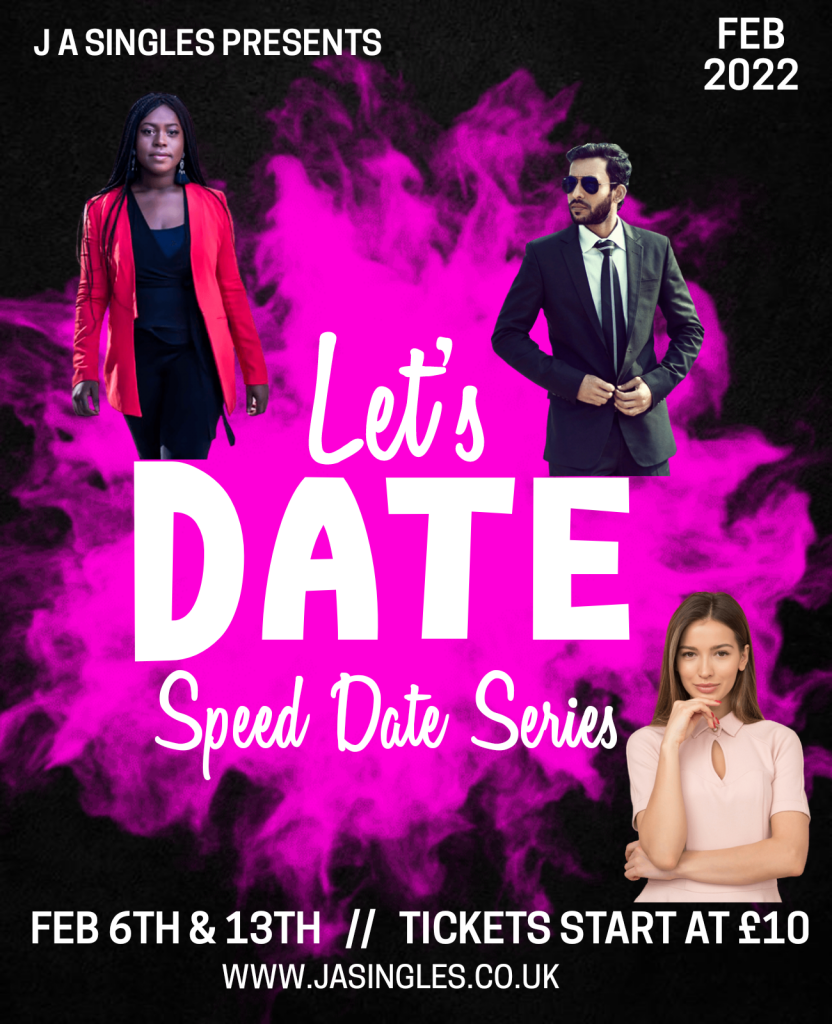 Register for the desired segments at below links:
For Seventhday Adventists in the UK,please click on the below form link
https://forms.gle/Xw9JZm1hG2yPLC7E8
For SDA's in Jamaica, please click the below link
https://forms.gle/FPmCF78BSpxzchXY8
For SDA's in Canada and the USA, please click below
https://forms.gle/1JwvfwFd8ifWZiVy9
Please see the various non Adventist Baptised Christian singles options Below:
Canada https://forms.gle/u8MueuS2eghZPAP48
Jamaica https://forms.gle/YUg8H1vNq8ncQKph8
Uk https://forms.gle/oYNcMkB5xrPM9fm5A
Please make the requisite payment at the link below. Canada, USA, and Uk event £15 each event; Applicants for the Jamaica event £10 each event. Be sure to fill out and follow instructions on the required form above before making payment. Payment is non-refundable except in the rare case of no event being held or no one to match you with for speed date.
https://paypal.me/jasingles?country.x=GB&locale.x=en_GB